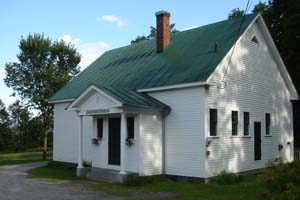 Started in 1990, the East Montpelier Signpost is a free newsletter that keeps residents informed about people and happenings around town. It includes schedules and abstracts of the meetings of town boards and committees, vital statistics, and articles about people and businesses in town.
The Signpost is mailed bimonthly to all town residents and property owners. Volunteers, contributions, and a stipend voted annually at Town Meeting (since 2014) make it all possible. It is created by a volunteer committee whose members are listed on the Contact Us Page.
The Signpost is produced by a volunteer staff and written by community members, just as it was at the very beginning when Jean Cate rallied her friends and neighbors to help her create and run a vehicle to foster a sense of community in East Montpelier (and yes, she also started Rally Day).